First of all, you need to register a profile on our website.
Now registration on the site is very simple. To subscribe to Bridge-of-love.com is very simple too. You need to fill in some required fields in the form Sign up FREE, to join us.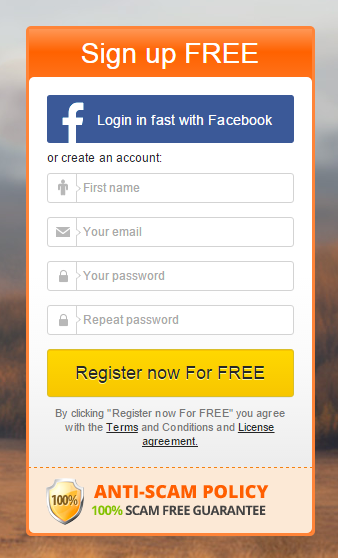 If you are already a member of our website, you can use the form and enter the registration information: Your E-mail (2), and your password (3)

Also you might need to get an important messages from us to your Email, there fore you will need to turn on notifications
We recommend you to add the address of our website in your trusted list of a mail service .You can choose not to receive information from our website. To cancel our e-mail notifications, you need to follow the link (unsubscribe) which is located at the bottom of any emails you receive from us.
Profile and photos
Internet search site implies your visual presence. It is very important to fill the profile form as closely as possible.
https://www.bridge-of-love.com/index.php?app=member&act=profile
Pay special attention to the photos, as they have great importance to your potential brides. It is very important to download the main picture named "an avatar".
https://www.bridge-of-love.com/index.php?app=my_gallery
Also please always check your credits balance.
We inform you about the status of your credit accounts on the pages of your cabinet in the top menu
Watch for positive values ​​of your credit balance to be able to order our services at any time. If you do not have enough credits on your account, you can buy some amount at any time. We made the key Bye quick credit to make the replenishment of the loan package for you in the fastest way.
To check your transactions please open Order History.
This section contains all the information about the flow of your credits on our site seen as a table. You can also see general information about gifts orders, other service orders, credits refunds and bonus credits given to you.
Any credits that were added into your account are marked with green triangle in the table. In the section "Function" there are some useful links which make it able for you to ask any questions about your orders, to pay for your order or cancel it.
The Spent column shows which girl was each order meant and spent for.
Pay attention to the S/N column as it contains the most valuable information concerning an order status and it's serial number. Please, use this information if you need to address our client support service.
Any credits that have been spent or charged are marked with a red triangle.
Notice that only the information from Order History page can be used as a clear evidence of spending and gaining credits.
In any disputable or controversial cases we have the right to ask you to provide us with screenshots of this page
For more details please read this special article: